Products
SV 840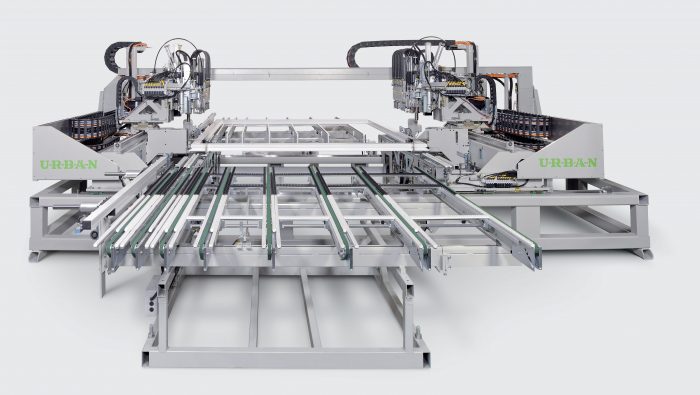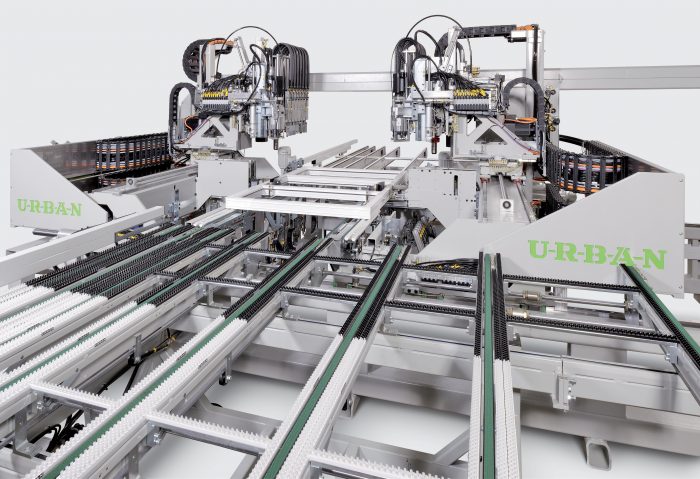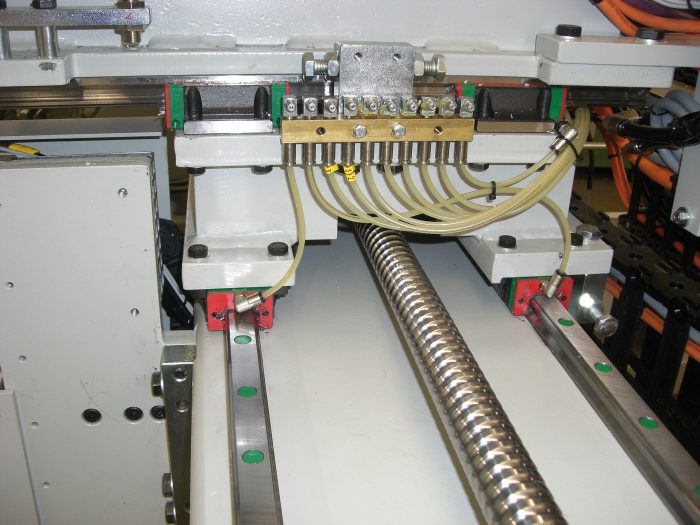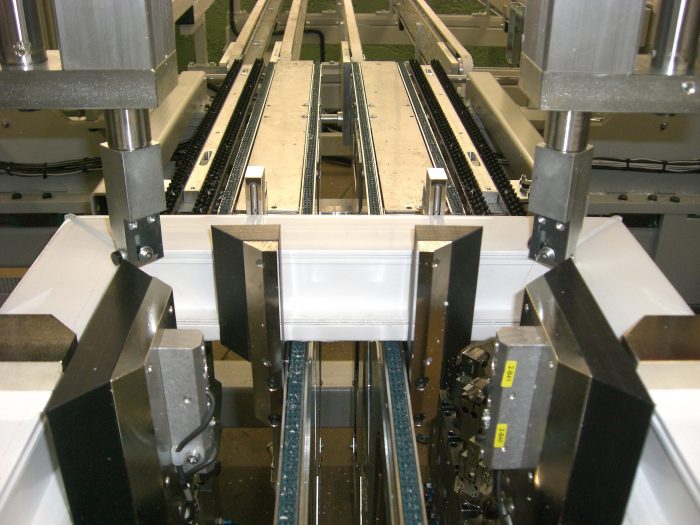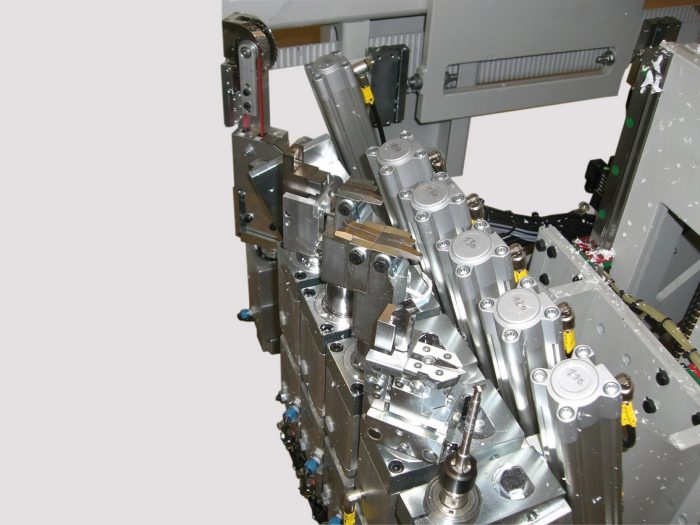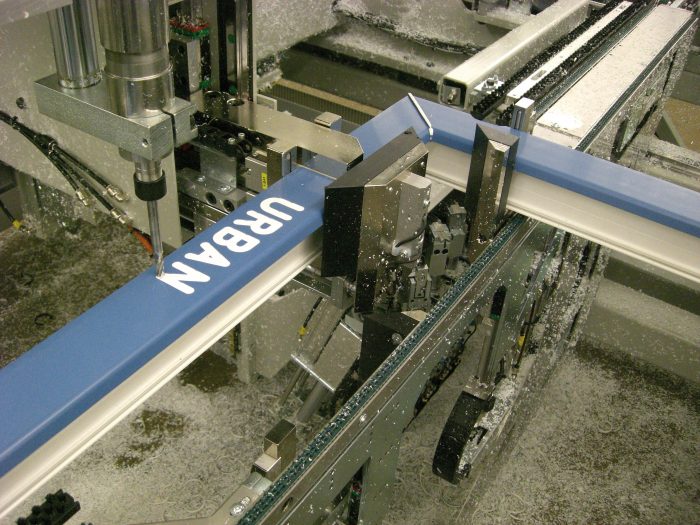 CNC Corner Cleaning Machine
The CNC controlled double-head corner cleaning machine SV 840 guarantees a clean and rational processing of vinyl window frames. Due to the turnable tools, a turning of the frame is no longer necessary and the dynamic of the machine remains stable.
The sophisticated arrangement of the processing tools as well as the software controlled parallel operation up to the indicated minimum measure provide for extremely short cycle times. The standardly integrated 3-dimensional operation method of 7 or 13 electronically positionable AC-servo axis also guarantee flexibility and rationality.
They control the machine via freely programmable CNC-controller with production recording and optionally the profile identification with online possibility to other machines or processing steps. In addition to that, interfaces for an online operation which allow the receiving and sending of data to other front or back machines or PC units are included as standard.
The standard tool equipment consists of four cutting or grooving knife units, four inside grooving knife units, four drill/cutting units and two disc cutters. Various special tools are optionally available and offer a variety of processing possibilities: Knife cutting unit vertical/horizontal, inside grooving unit for inclined inside corners and rounding as well as outside corners with different wide frame and overlap-sashes, corner drill bracket ect.
The special clamping- and centering system of the SV 840 allows the processing of V- or trapeze transom weldings in one processing step. In addition to that, the special "Catch" function allows a fast reclamping from frame top to frame bottom.
A large scale of optionally available accessories of transport and logistic products allows you an ideal adjustment and integration of the machine to your production needs.
Contact us for more information