Today URBAN ranks among the market and technology leaders world wide, and attends customers in more than 100 countries all over the world.
URBAN, more than 60 years of history.
1947

Everything started when Mr. Josef Urban Senior founded URBAN Elektrotechnik with the opening of a company for electrical installation and a retail store in Memmingen, Germany. Already by 1950 he enlarges the facility by purchasing real estate and doing an extension with a repairing and storage hall. By further expanding his field of activity, Josef Urban grew his company and moved to the current main plant in Dornierstr.
1967
After receipt of the order for a prototype, Josef Urban and his team start developing the first automatic (single head) Welding machine for PVC (vinyl) windows.
1970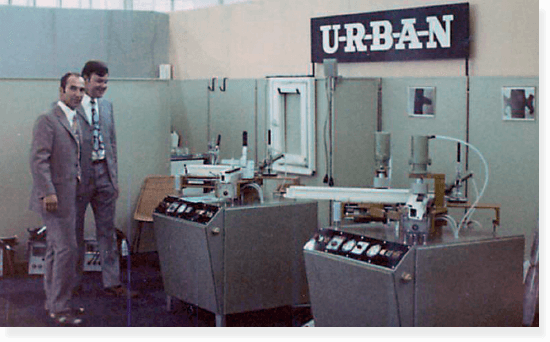 In comparison with the first prototype, URBAN machines are now equipped with pressure cylinders: a significant modification. Josef Urban presents one of these new machines on the BAU Show in Munich. A great success - a first lot of seven machines is sold right on the stand.
1972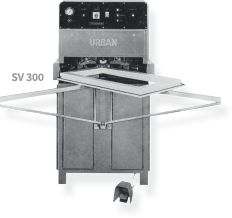 Develops the first double head Welding machine for windows with a wooden core and PVC coating. This kind of window was cheaper than a solid PVC window and is still used today.
Mr. Josef Urban Junior founds the company URBAN GmbH & Co. Elektrotechnik KG in Germany.
1973
Type AKS 4000 is launched on the market. Moreover, Urban develops the new single head Welding machine, type AKS 3000 for angle and transom weldings.
1974
Develops the first automatic Corner Cleaner - the SV 1000. Improvements are incorporated right away into the newer type/model SV 500 and SV 200 machines as well.
1975
Technical developments continue and URBAN presents type SV 300 - the first Corner Cleaning machine provided with flat cutting knives and cutting knife block or cutters for the outer contour of the window.
1978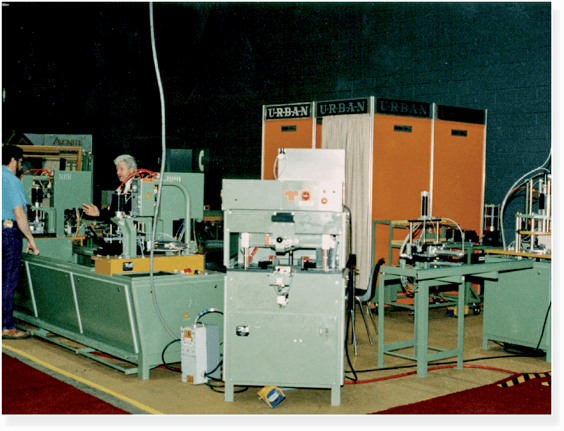 At the International Crafts Fair in Munich, URBAN is awarded a gold medal by the Bavarian Minister-President for their Corner Cleaning machine for PVC windows. After that, URBAN becomes a top manufacturing enterprise as the demand for their innovative machinery increases - the high quality machines are very popular with customers.
1982
URBAN expands again, opening their first production plant outside of Germany in Forchach, Tyrol, Austria.
1983
Automation becomes more and more important and URBAN develops the first CNC controlled Corner Cleaner – type SV 600.
1987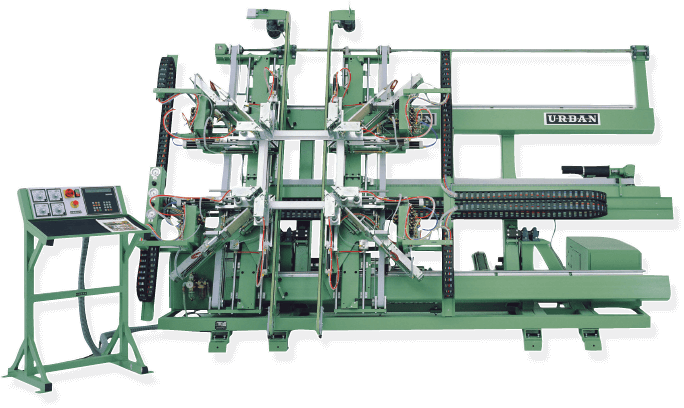 With the AKS 1400, URBAN lays the foundation for automation. With this vertical four head Welding machine, it's now possible for the first time to transport the windows automatically into the Corner Cleaner, which also marks the start of their welding-cleaning line.
URBAN sets-up a sales and service plant in Waterloo, Ontario, Canada.
1989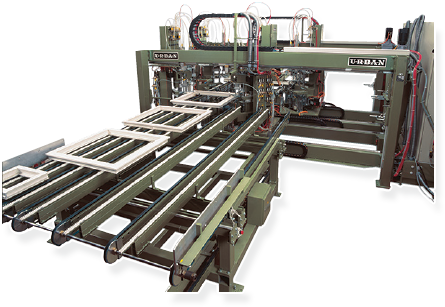 URBAN's next innovation: the SV 800 - the first four head Corner Cleaning machine on the market
Mr. Josef Urban Junior founds the company URBAN GmbH & Co. Elektrotechnik KG in Germany.
1990
The SV 480 by URBAN is the first single head Corner Cleaner of the 400 series with patented turning technology.
1992
A manufacturing plant is established in Fredericton, N.B., Canada.
1993
With the SV 610, URBAN develops a resilient CNC controlled Corner Cleaning machine.
1995
From now on the Corner Cleaners of the SV 400 series benefit from the addition of CNC control.
The Canadian sales and service subsidiary moves to a new plant in Cambridge, Ontario.
1996
URBAN rounds off the range of products and serves newcomers on the market with the SV 280 as well as with Welders AKS 4010 and 1020. URBAN sets up a subsidiary in Oregon, USA.
1997
The establishment in Cambridge, Ontario, Canada is being extended by 100%.
1998
The plant in Fredericton, N.B., Canada is being doubled in extension.
1999
URBAN starts dealing with automation in the field of hardware assembly. For this purpose, they develop the FBA 2500 Sash Assembly Station.
2000
Receives the Crystal Achievement Award for Most Innovative Machine -
the SV 800 CNC Corner Cleaning line.
2001
Again receives the Crystal Achievement Award for Most Innovative Machine - the AKS 8000 four head Welder.
URBAN also develops the most successful Corner Cleaning machine ever - the SV 530. Still an absolute hit even in its 5th generation, around 1500 type SV 530 machines have been sold all over the world.
2002
For a third consecutive year URBAN receives the Crystal Achievement Award for Most Innovative Machine – the CS-4000 Casement Hardware Installation Table.
The logistics field becomes increasingly important as automated handling equipment appears on the scene.
2003
Peter and Martin Urban, the sons of company founder Josef Urban, become managing directors, to be joined later
by their brother Thomas Urban.
2004
Develops the Glass Bonding Station.
2005
Receives Crystal Achievement Award for Most Innovative Machine - automated welding and cleaning lines. Urban starts with its own logistics in relation with its company's own IT.
2006
At the Win-Door Tradeshow URBAN receives the James Parker Best Booth Award.
URBAN develops the AKS 6000 series Welding machines, which continue to be advanced in the following years.
Facility in Port Townsend, WA, USA opens.
2007
URBAN celebrates 20 years in North America.
2008
Financial crisis in 2008 made it necessary to resize and close different locations. From now on two locations in Canada: Sales and service in Cambridge, Ontario and manufacturing and R&D in Fredericton, N.B. will support customers in USA and Canada.
2009
Further development by Urban of the horizontal welding technology which is extended to up to eight welding heads at adjustable profile stop bars.
2010
Presents the new Corner Cleaning machine SV 840, a corner cleaner with two machining heads that can be provided optionally with seven or thirteen servo axes, offering a multitude of tooling positions.
2012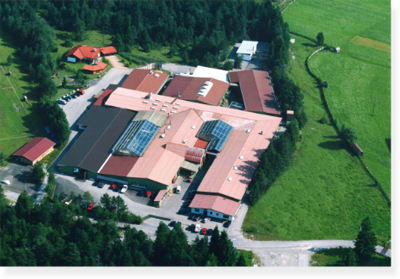 Double anniversary. URBAN celebrates the 30th anniversary of URBAN GmbH in Forchach, Tyrol, Austria, and the 25th anniversary of URBAN Machinery in Cambridge, Ontario, Canada.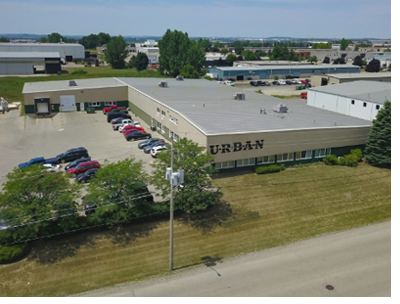 2013
Presents the new UCS 4590 Pusher Saw and UNS 4590 Notch Saw.
2014
Presents the new SV 744 High Speed Sash Cleaner.
2015
Receives Crystal Achievement Award for Most Innovative Machine - the AKS-8400 four-head high performance Welder with VARIO-axes. The new Vario Cut welding procedure with type AKS 6600 Vario allows totally new surface qualities at welding.
2017
50th welding anniversary! This anniversary is the start for new technologies by URBAN… stay tuned.