Products
SV 800 4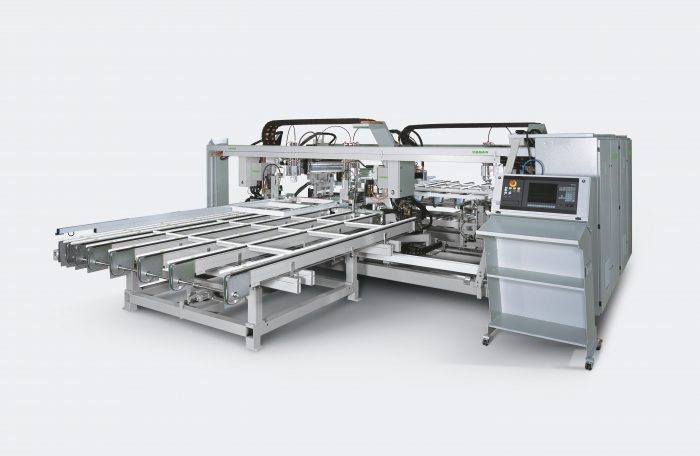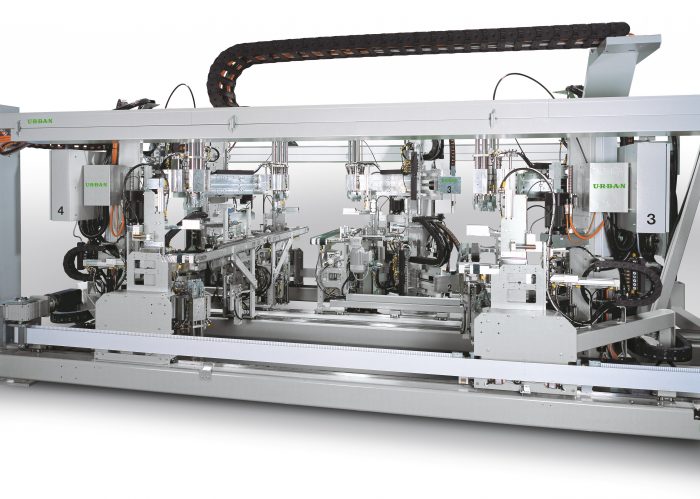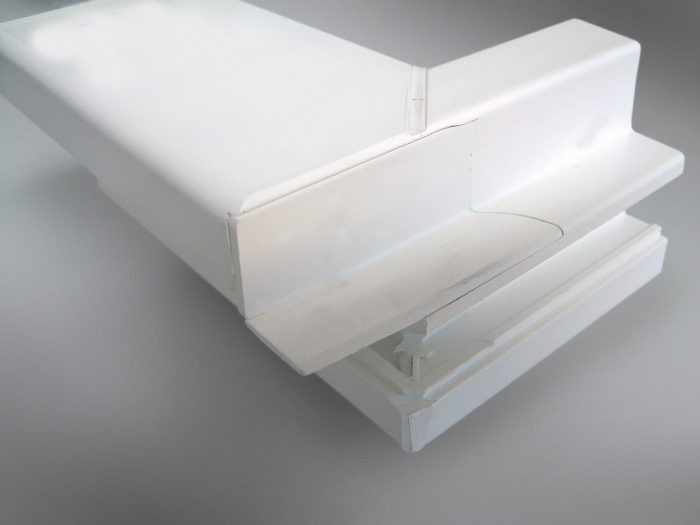 CNC Controlled Cleaning Machine
The CNC-controlled four-head welding machine SV 800/4 guarantees exact and especially efficient machining of vinyl window frames because the four machining stations help to avoid manual turning of the frames and the practical arrangement of the machining tools as well as the software-controlled parallel operation ensure short throughput times. Also the 18 standardly installed and electronically positionable AC servo-axes assure flexibility and efficiency.
You are operating the machine via a freely programmable CNC control with read-only memory for daily and weekly production and optionally via a profile identification with the possibility of transmitting to subsequent machines or machinings. Additionally, interfaces for online operation which allow receiving and sending data to other preceding or subsequent machines or PC installations are included as a standard. Also an infeed and an outfeed conveyor belt are part of the scope of delivery.
The standard tooling consists of 8 cutting / grooving knife units, 8 inside cleaning units and 4 disc cutting units. Numerous special tools are optionally at your disposal and offer a variety of machining possibilities: milling / drilling unit, vertical / horizontal, knife cutting unit vertical / horizontal, inside cleaning unit for inclined inner corners and radii as well as for outer corners with frames of different widths and overlap sashes.
The open structure of the SV 800/4 allows an optimal adaptation to your requirements due to the possibility of installing specific special tools (e.g. units for transom machining, units for frames and overlap sashes, etc.).
Contact us for more information